Yup ... we *do* have other friends! Some of them even have great homes of their own here on the web. Why not stop by and check them out??
Stevie's yummy ice cream... and magic shell!(Stevie's Page)
Sink Your Teeth Into this pickle(Robin-Pickles Page)
---
Other Cool Sites!
---
Phil's Links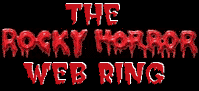 ---
Mary's Links
---
Of course, you can link US also, with this!
Please Sign Our Guestbook
View Our Guestbook!